Contact
The meaning of Yi Feng Shui
The Chinese character "Yi" represents change and transformation. The philosophy behind the teachings of Feng Shui and the so-called Chinese life sciences regard everything in existence as an expression of eternal change. The best-known work on this subject is the Chinese oracle and book of wisdom called Yijing (also I Ching). It depicts the principle of change based on 64 individual yet interconnected symbols.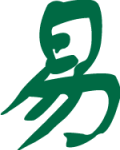 Another layer of meaning of the Chinese character "Yi" is simplicity. This can be seen in my aim to find solutions for your needs that are as easy and effortless as possible to implement.
Hello, my name is Felix Niakamal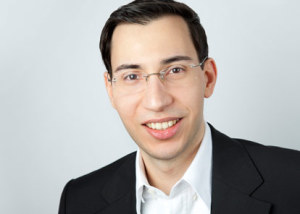 Since my youth I have been interested in the cultures of ancient China and Japan. I started learning Chinese and Japanese as a teenager and finally studied Japanese Studies and Chinese Studies in university. At this time I came time and time across the topics of Feng Shui and the so-called Chinese life sciences. Even a brief, cursory glance lead me to realize that there was more to these topic than simple superstition. This fascinated me and I soon began to search for the authentic knowledge in this vast field.
I studied with Peter Fischer of the Feng Shui Center Berlin and became a certified Feng Shui consultant. After laying this foundation, I quickly delved deeper and deeper into the study of the Chinese life sciences by means of classical and modern Chinese literature.
In 2015, I was lucky to meet Dr. Alejandro Peñataro Sánchez, who was the first European to ever join the Daoist Maoshan lineage in Taiwan and share this knowledge internationally. As Daoist Master of his lineage and expert of the authentic Daoist practices, Dr. Peñataro specialised in the method of Qimen Dunjia. At his invitation I was able to learn this potent method of analysis, prognosis and strategic planning at first hand. From this point on we started to work together professionally.
Today I have the honor of acting as regional representative for his Institute for Daoist Management and Consulting, Daomac. I work as a freelance Feng Shui Consultant and Daoist Strategic Coach in Dusseldorf. My standards of quality are based on the idea of ​​"lifelong learning" and I continue to train regularly in the fields of the Chinese life sciences. I focus on the subjects of Feng Shui, Bazi Suanming and Qimen Dunjia.